MODERATOR · INITIATOR DAS FEEDBACK METHOD
You will surely have understood that I have a certain attraction for concrete creation tools, especially when they put the intelligence of the group to good use. It is therefore quite natural that I fell in love with the Feedback method of the DasArt school.
This method makes it possible to build tailor-made feedback in groups according to the needs of the creative team due to a playful and benevolent protocol for work-in-progress. 
Introduced to the method by Karel Vanhaesebrouck during a dramaturgical practice module at La Bellone, I then practiced it as an artist during the creation of my project "The Solo – a circus conference" ; three of the work-in-progress were organized according to the Feedback method and were moderated by Lorette Moreau, dramaturgical eye in the show and fervent practitioner/teacher of the method.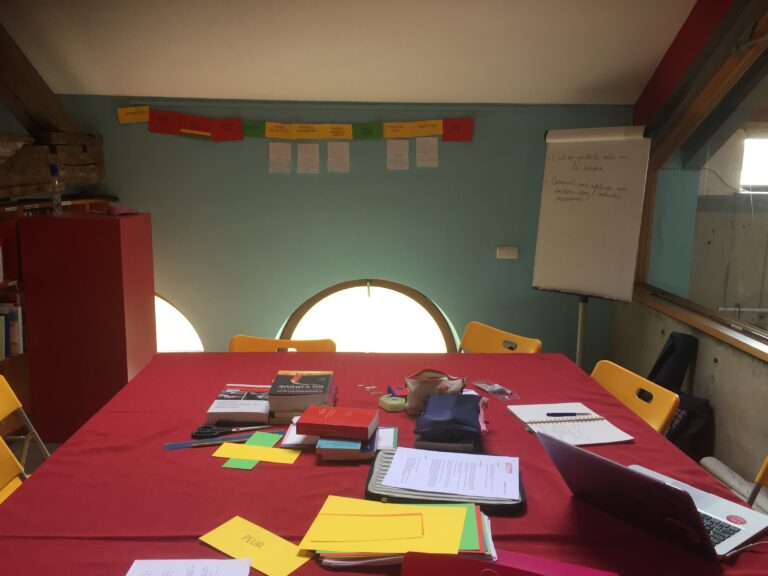 So I can :        
> Moderate your work-in-progress to make them more dense, constructive, serene, joyful, stimulating, encouraging, and many other things…    
> But also, following a pass-on-the-torch from Lorette, I can teach your teams to make them autonomous and introduce them to these very useful tools !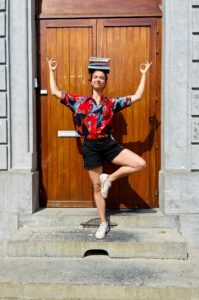 Avril 2023 : Initiator in the Feedback method for the team from l'Avant Courier  (Nantes)
Février 2023 : Initiator in the Feedback method for the team from the  CCHAR (Suisse)
November 2022 : Initiator in the Feedback method as part of Aires Libres training with the show Elephant

by the company Les Vrais Majors at CC Wolubilis

April 2022 : Moderator in the Feedback method for the show Le Cri du Bombyx

by the Gorillas company at the Centre culturel du Brabant Wallon

Novembre 2021 : Modératrice en méthode Feedback pour le spectacle 𝙉𝙊𝙍𝙈𝘼𝙉 𝙘'𝙚𝙨𝙩 𝙘𝙤𝙢𝙢𝙚 𝙣𝙤𝙧𝙢𝙖𝙡, 𝙖̀ 𝙪𝙣𝙚 𝙡𝙚𝙩𝙩𝙧𝙚 𝙥𝙧𝙚̀𝙨 de Clément Thirion au Théâtre de la Montagne magique
For more information on the DasArt Feedback method, the film presenting the complete method here >>>