Initially called "Corona-coaching", these 1h30 body practice sessions began in March 2020.
At that time there was a great need to meet together to take care of our confined bodies.
The sessions took place outdoors in Forest Park (Brussels), and gradually multiplied until the winter shutdown.
In the fall of 2022, I decided to continue these sessions, indoors this time, in the "Blanche et Noire" room in Saint-Gilles every Wednesday evening, and to change the name at the same time (no more corona style !) 
The TENDER TRAININGS have emerged and you are all welcome there!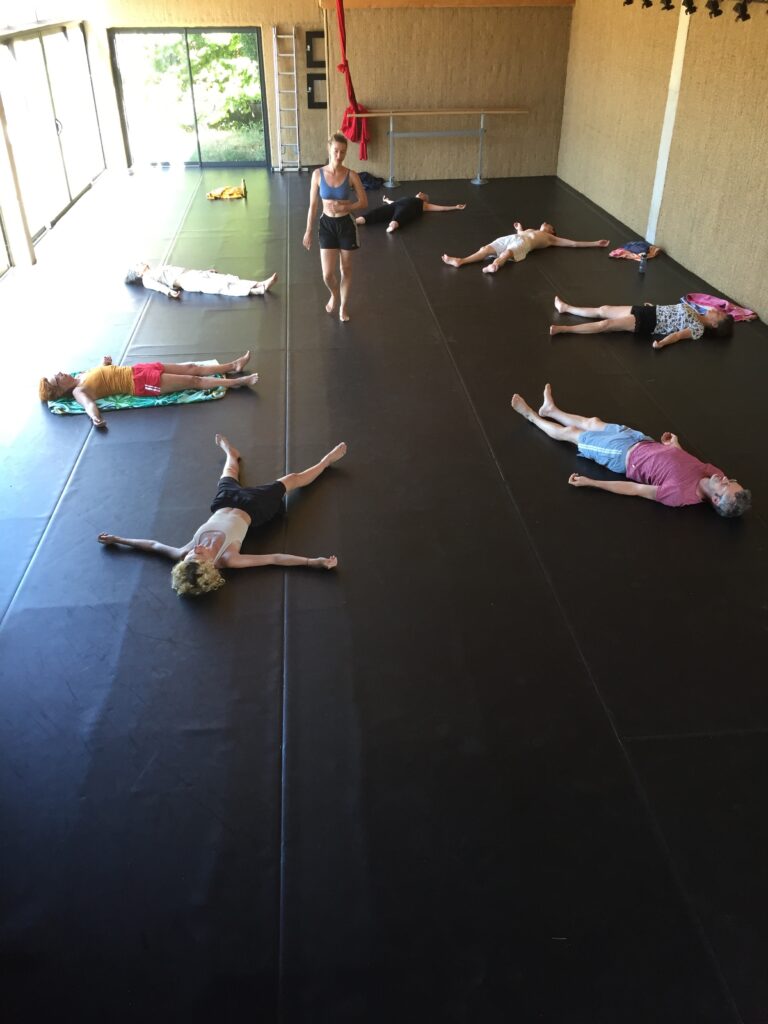 To keep you informed of the next sessions, nothing could be simpler!
Description :
In an atmosphere of listening, kindness, respect and gentleness, I offer a mix of techniques from my practice as a dancer / circus dancer, with influences from pilates, yoga, gyrokinesis, physiotherapy.
The goal is to gain mobility, decompress the spine, mobilize your muscles by alternating muscle contractions with body weight and stretching, and improve balance, coordination, agility and posture.
I think that all progress does not imply being made in force, so I make it a point of honor to create joyful and lively programs, which adapt to all levels allowing you to evolve at your own pace towards a greater awareness and bodily ease.
We use movement as a tool of resilience in joy and good humor, we sweat enough to feel alive and above all we feel better in our body and head 🙂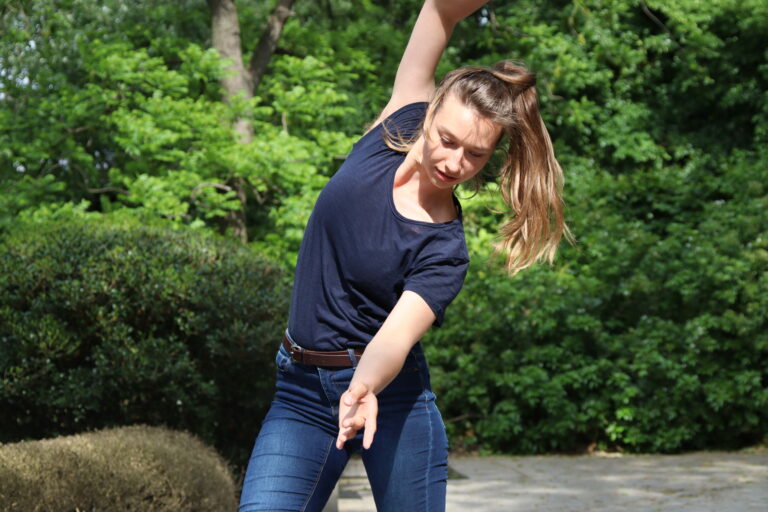 Practically :
Where ? Chez Prima studio ; rue Dethy 80 à Saint-Gilles (Brussels)
Who ? Everyone is welcome, whatever the level, the age or the style !
When ? Ponctually for the moment, keep up to the date on the facebook group for the next session 😉 
How many ? 10€ per class 
What to take? A bottle with water, light and flexible clothes and a yoga mat (if you have one otherwise I have extra!)