RESEARCH AND CREATION WORKSHOP FOR CIRCUS ARTIST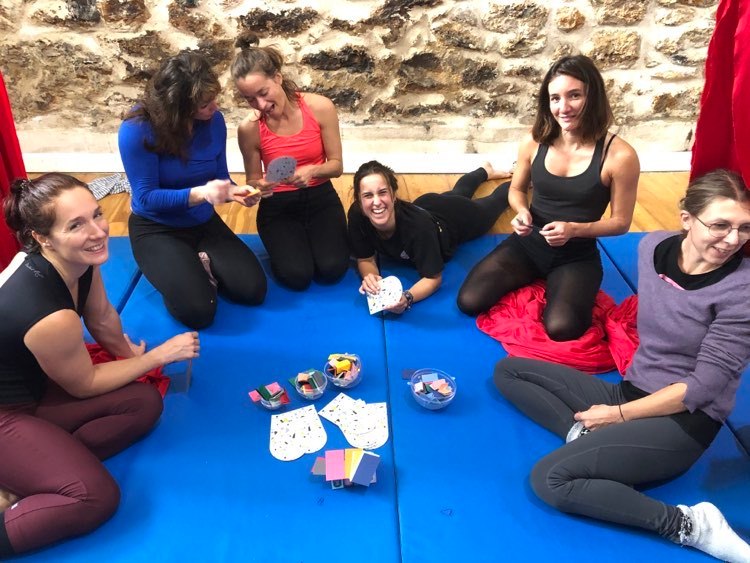 Over the course of my adventures and experiments, I have picked up a whole host of tools on my way to create a clear and benevolent framework to promote the creative process.
I therefore recently embarked on the adventure of creating a singular workshop, nourished by the many class and training courses that I myself have followed.
This workshop is intended for semi-professionals, professionals and technically autonomous amateurs in search of new resources and group energy conducive to the creation of a new act.
In view of my background, I only focus on individual aerial disciplines: aerial silk of course, but also aerial rope, aerial hoop, straps, any type of solo trapeze, and chinese pole.
These workshops can be given in different time frames, combined with technical courses or not.
If you are a school, a place that can host the workshop, or simply if you want to chat, do not hesitate to contact me !